AXIS EnterpriseLink Overview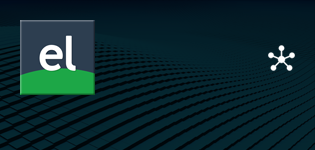 AXIS EnterpriseLink is a server-based model management platform that provides a secure and high-performance enterprise level environment for AXIS model development, testing and processing. There is no extra charge to use EnterpriseLink. It is included as part of the base system and we will help you set it up as well.
This comprehensive platform addresses all areas of AXIS deployment and access by users, and the management of all the key components of both development and production applications. With AXIS EnterpriseLink, clients can safely and smoothly transition the installation and execution of AXIS from desktops and laptops to centralized servers, with convenient access to GridLink server farms as well as GridLink Cloud Services for fast processing of batch jobs of any size.
Now all users can easily share applications, data and resources, subject to centrally managed assignment of roles and permissions, based on user groups. Archiving of datasets and calculated results is centrally managed, with convenient version control and safe scheduling. As well, AXIS EnterpriseLink is designed to support failover procedures and helps to easily migrate data in case of disaster recovery or equipment upgrades.
From an IT support perspective, AXIS EnterpriseLink offers a robust and secure environment based on a centralized repository of all configuration parameters and tools for streamlining application deployment, updates and data backups.
Click your role to discover how AXIS EnterpriseLink benefits you:
About EnterpriseLink Solo
AXIS EnterpriseLink Solo is a personal edition of the same AXIS operating platform but, unlike server-based EnterpriseLink, Solo is designed to be installed and run on an end-user desktop or a laptop computer. EnterpriseLink Solo allows AXIS users who are not connected to corporate AXIS EnterpriseLink servers, to still run AXIS with the same look and feel as with the Server edition and to enjoy many of the features that the full version of EnterpriseLink has to offer. This can be useful for various reasons:
Some users need to develop or work on models while they are travelling or for other reasons cannot rely on internet access to connect to their centrally controlled corporate EnterpriseLink
Solo may also help during the trial and training phases of a new implementation when new usersare exploring the functionality and do not yet have theserver-based environment set up
Solo is also a great tool toassist in testing new AXIS EnterpriseLink releases side-by-sidewith the server version without forcing an upgrade to acorporate installation
Running EnterpriseLink Solo
AXIS EnterpriseLink Solo edition supports the 32 and 64-bit version of Windows 7 or 8.1 and uses the SQL Server 2012 LocalDB database engine that does not require any additional server installation or administration. Solo also requires .NET Framework 4.5.2 to operate. You will also need .NET Framework 3.5.1 for AXIS versions released prior to February 2015. Please note that .NET Framework 4.5.2 can coexist with .NET Framework 3.5.1 on the same computer.
Installing AXIS EnterpriseLink Solo
All prerequisite software is bundled with the AXIS EnterpriseLink Solo installation package and installs automatically during the setup or upgrade process. The setup takes just a few minutes and Solo is ready to go. If you already have an AXIS license via a user-based software key then Solo will activate it automatically when it starts for the first time (you will need to be connected to the Internet for that). The next step is to deploy one or multiple AXIS versions in your AXIS EnterpriseLink Solo by downloading them from our website and using an automated "Install AXIS" feature on the Solo dashboard.
Can I install multiple copies of AXIS EnterpriseLink Solo on the same computer to test various configurations or EnterpriseLink versions side-by-side?
Yes, multiple copies of AXIS EnterpriseLink Solo can co-exist on the same computer.
Can I copy or move an existing EnterpriseLink installation to a different folder?
Yes, however, you will need to update existing shortcuts to EnterpriseLink (or create a new one). Note that the shortcut should point to "ELinkLauncher.exe" in the ELINK\AXISServer\bin folder. The system will automatically retarget all internal EnterpriseLink folders to the new location the first time you launch EnterpriseLink from the new location. You can always verify and change paths to EnterpriseLink folders by going to the User Groups/Path.
| | | |
| --- | --- | --- |
| Feature | AXIS EnterpriseLink (Server) | AXIS EnterpriseLink (Solo) |
| Deployment method | Deployed on server (or server farm) by IT administrators | Installed locally on desktop/laptop (requires Administrative permission for installing/upgrading) |
| User groups | Multiple user groups (must be groups from Active Directory domain) | Specific User Group membership is not required |
| User roles | Multiple customizable roles associated with usergroups | One pre-defined role only (all available applicationpermissions granted) |
| Work areas | Multiple (must be configured via UNC(\\server\share) paths) | Multiple (UNC and drive letter paths allowed) |
| AXIS versions | Versions starting with 2012.01.01 are supported.Automated deployment by IT or authorized users only | Fully functional (network or local repository) |
| Dataset Version Control | Fully functional (network repository) | Fully functional (network or local repository) |
| Messenger | Yes | Not supported |
| Jobs | Scripted jobs to run locally or on GridLink ondemand or with scheduling | Scripted jobs to run locally or on demand on GridLink - scheduling is not supported since scheduler service is not available |
| Report Libraries | Fully functional | Fully functional |
| GridLink integration features | Fully functional | Fully functional |
| User licensing method | User based software keys | User based software keys |
| Concurrent users | Multiple concurrent active users | Single user mode only |
| SQL Server Back-End | Full SQL Server required to host EnterpriseLinkdatabase, IT administration required | SQL LocalDB engine is used (installed automatically with Solo); no administration needed |